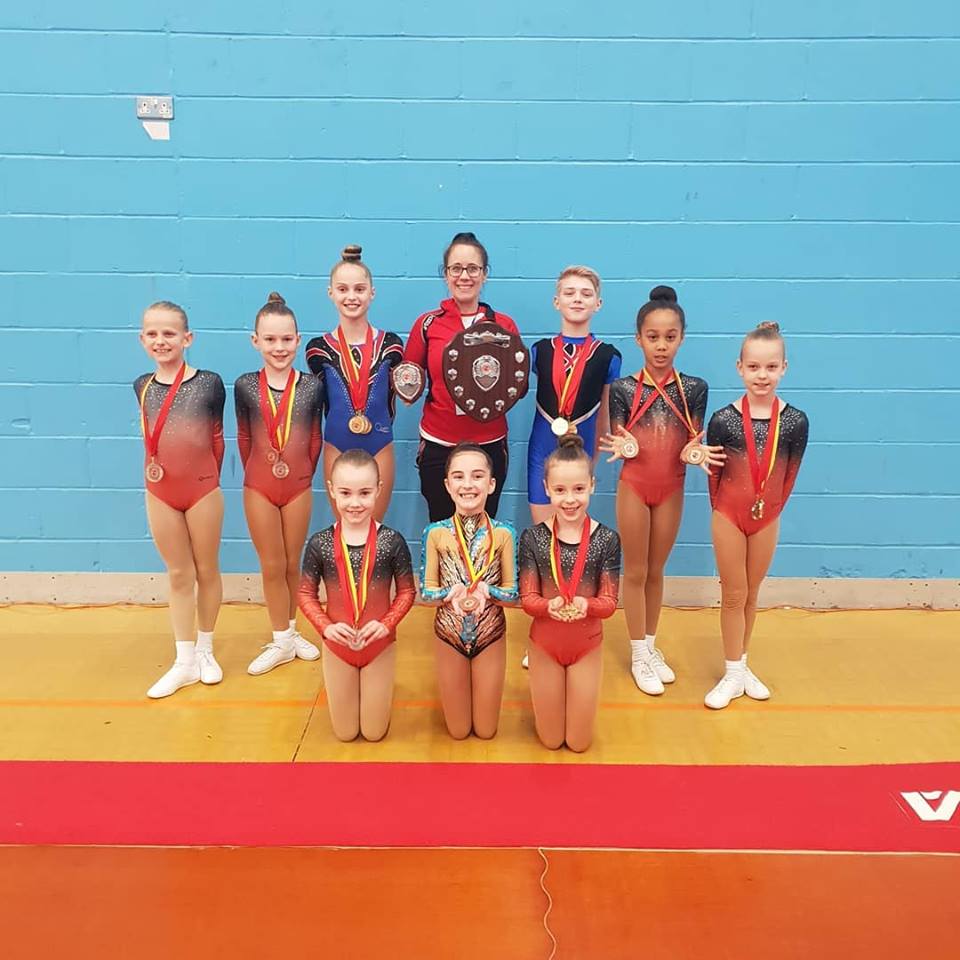 Well done to the Aerobic Gymnastics Team who had a huge medal haul at the Southern Region Open Championships 2019. Between both the open and closed competition the team achieved 13 golds, 13 silvers and 4 bronze.
Here are all the results…
IAC Level 1 Group x 2 GOLD, x 2 SILVER, IAC Level 2 Group x 1 BRONZE
Regional Level: Emily Street x 2 GOLD, Elodie Smith x 2 SILVER, Khaya Nkosi-Moczulski x 2 BRONZE, Lillian Miller x 2 SILVER, Maddie Baker & Hannah Foxon x 1 SIVLER x 1 GOLD.
National Level: Sukki Hockham x 1 BRONZE, Amelia Thynne x 2 SILVER, Felix Smith x 2 BRONZE, Amelia & Felix Pair x 2 GOLD, 15 – 17 Group x 2 GOLD
International Level: Lily Harris x 1 SILVER x 1 GOLD, Jayda Blanchflower x 1 SILVER, Starr Hockham x 1 GOLD, 15 – 17 Trio SILVER