Partygoers will experience an exciting range of gymnastics and free-running activities including games, mini competitions, tracks, trampolines into foam pits, bars, party games and much, much more! The children get 1 hour of play in our state-of-the-art gymnasium supervised by our British Gymnastic qualified coaches followed by celebration food in our party area.
All bookings from June are moving to our new LoveAdmin Shop. Please follow the link and explore all the amazing sessions we offer. Have fun exploring!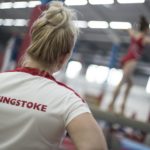 Experienced Coached session

Up to 3 British Gymnastics qualified coaches.  To make the party a safe and special experience for the partygoers.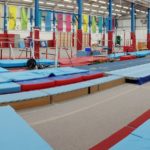 Access to a fully equipped gymnastics center and its variety of specialized equipment.  Don't miss out on this unique party experience.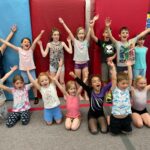 3 to 16 year old children


For up to 25 children (from 3 up to 16 years) – Children 4 years and under would require a supervising adult at all times.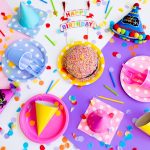 30mins in our party celebration area for food and cake.  We give you 15mins clear up time.  We ask you leave the room as you found it.
Member discount codes can be obtained by emailing info@basingstokegym.co.uk
Choose from our selection of Party Invites to go along with your party when you make your booking.
Terms & Conditions
Cancellation and Refund Policy – Except as noted above and next, If the customer cancels the
booking with less than 28 working days' notice, 50% of the fee will be retained by Basingstoke
Gymnastic Club and 50% refunded to the customer. If the customer cancels the booking with less
than 10 working days' notice, 100% of the fee will be retained by Basingstoke Gymnastic Club.

Club Cancellation due to unforeseen circumstances – BGC will notify the customers at the
earliest convenience and an alternative date will be offered to the customer OR a full refund given.

Parent cancellation due to their child contracting Covid-19 – Customer must notify us by 24
hours prior to the start of the affected day, and a credit note will be offered to the value of the missed
party. BGC will look to re-schedule on the next available date.              
For more information please don't hesitate to contact us via the email link below.
Basingstoke Gymnastics Club, Stephenson Rd, Basingstoke, RG21 6XR.
info@basingstokegym.co.uk
Registered Charity 1050805