Fun for the children to come and explore our gym together, we aim to encourage gross motor skill development, confidence and social interaction. Parents supervise the children while in the gym for stay and play!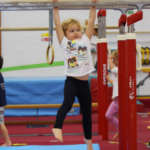 Have fun with all of the apparatus in our well-equipped gym.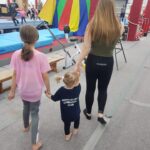 Make new friends and play under the supervision of parents.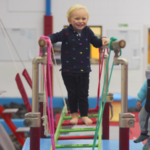 Try new skills as you explore the apparatus.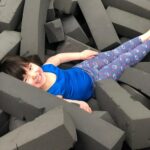 Jump, balance, swing, roll and run your way around the gym.                                                           
"As a parent and ex-gymnast I decided to volunteer as a coach at BGC. I started with girl's general gymnastics and then became a men's coach. I went on to become a Pre-School and Baby coach, and started our first ever Pre-School Parkour/Freestyle classes to combine the structure of gymnastics with the individuality of Parkour.
I have coached for BGC for 25 years and love it. Long may it continue!!
"
"I've been a coach for the past 11 years.  I have been a coach at Basingstoke Gymnastics Club for 5 years.  I was a competitive gymnast in Women's Artistic Gymnastics discipline.  Being an ex-gymnast I have a passion for gymnastics and I coach from babies all the way up to our disability adults. 
I love coaching all the different levels, from preschool to my WA squad and seeing each child reach there full potential.
The Preschool team and the club rules and policies for members. Click the links below to download your copy for review.
If you would be interested in becoming a volunteer preschool coach at the club please take a look at our job description and email the preschool team for further information
Basingstoke Gymnastics club, Stephenson Rd, Basingstoke, RG21 6XR.
info@basingstokegym.co.uk
Registered Charity 1050805