The Welfare team work with management, coaches and other staff members and volunteers towards the common goal of achieving and maintaining a positive, child-centered environment.
Your Welfare Team working to keep our gym safe and secure for all it's members
The Welfare team have developed up to date policies and procedures for Basingstoke Gymnastics Club. Click the links below to download your copy for review.
The Welfare Team are currently reviewing the Club's policies and procedures where they relate to the welfare and safeguarding of children, young people and vulnerable adults who attend the club. Please bear with us as we update these policies which will be available for members and the public to view on this page shortly.
If you believe a child is in imminent danger, please call the police on the emergency 999 telephone number.
If you would like to contact the Welfare Team about any issue relating to the welfare, safeguarding or protection of a child, young person or vulnerable adult, please email welfare@basingstokegym.co.uk.  The email address is constantly monitored and will be reviewed within 24 hours by a welfare officer.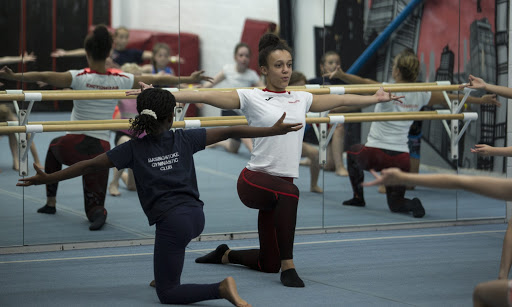 The CPSU (Child Protection in Sport) unit of the NSPCC has a helpline for concerns regarding bullying or abuse in gymnastics. 
Their number is 0800 056 0566.

If you would be interested in becoming a volunteer welfare officer at the club please take a look at our job description and email the welfare team for further information welfare@basingstokegym.co.uk
Basingstoke Gymnastics club, Stephenson Rd, Basingstoke, RG21 6XR.
info@basingstokegym.co.uk