Adult Gymnastics provides a new opportunity to try out an amazing sport. You can test yourself in a range of different activities and building your strength, flexibility and control. Classes open for beginner to advanced level.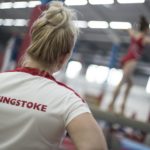 Experienced Coached session

An experienced coach to help you develop, improve or start your gymnastics career.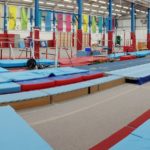 Access to a fully equipped gymnastics center and its variety of specialized equipment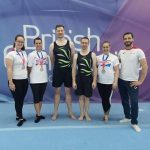 COMPETITIVE OPPORTUNITIES


We have opportunities to compete and attend events nationally.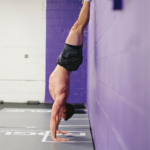 Come along to improve your flexibility, your strength and your fitness.
The best project you'll ever work on, is YOU
There is a big social element, which makes the session a lot of fun. As you're starting out, you'll learn the basic moves and how to perform them on apparatus. You'll also learn about your body, your muscles and the way you move. As you strength and flexibility increase, you can challenge and support your mates to try increasingly impressive moves. Even enter one the adult gymnastics competitions, if you want. Of course, if you'd prefer to to take part just for fun or fitness, that's great too.
The adults who take their training a little more seriously train twice or three times a week and can chose to enter any of the Adult competitions during the year: the Basingstoke Invitational; various Regional club competitions and the biggest event in the Adult calender, the Adult Gymnastics British Championships.
It might be your first cartwheel. Or your first time on bars. Or just the first time you've been back to gym in years. Whatever your experience or goal you have set, there's no better place than here with us at Basingstoke Gymnastics Club.
Your Adults Team leading the Adult Gymnastics sessions.
"I am an ex-elite Trampoline Gymnast, I trained and competed for 18 years in Bulgaria both nationally and internationally.  Competing at the highest levels of my discipline.  I competed at both the World and European Championships. Medalling at the World championships in 2005 with a Silver and with a Bronze at the European Championships in 2005 with the Bulgarian national squad.
I have been coaching trampolining for over 8 years.  I am a level 5 trampolining coach; I love using my 18 years of experience, passion and knowledge of trampolining to help coach gymnasts.  Watching them learn, grow and improve in their gymnastics and love of trampoline."
Artistic Gymnastics Coach
"I am an ex-elite Men's Artistic Gymnast, I trained for 15 years competing at the highest levels of gymnastics in Bulgaria.  Competing both nationally and internationally.
I have been coaching for nearly as long.  Coaching in multiple disciplines holding a level 3 in Men's, Women's and more.  I have years of experience coaching in, Men's Artistic, Women's Artistic and TeamGym.  Currently coaching in Basingstoke TeamGym squad and lead coach for our adults program."
ADULT GYMNASTICS Policies
The Adults Booking Guide and the club rules and policies for members. Click the links below to view or download your copy for review.
If you would be interested in becoming a volunteer adult coach at the club please take a look at our job description and email the adults team for further information
Basingstoke Gymnastics Club, Stephenson Rd, Basingstoke, RG21 6XR.
info@basingstokegym.co.uk
Registered Charity 1050805