Baby Gym drop in classes are an interactive class between adult and child, it provides framework for a baby's natural physical and psychological development.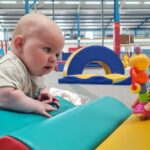 Start learning basic moving skills on our specialist baby apparatus.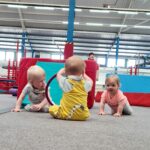 Babies and parents can make new friends whilst having fun in a relaxed atmosphere.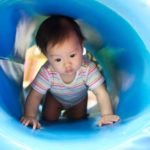 Explore and experiment with new skills in a safe environment.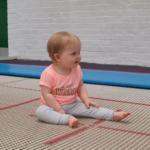 Have fun whilst learning to crawl, walk, balance, climb and jump.            
Your Preschool Team leading the playgym sessions. to keep your little ones active, engaged and having fun!
"As a parent and ex-gymnast I decided to volunteer as a coach at BGC. I started with girl's general gymnastics and then became a men's coach. I went on to become a Pre-School and Baby coach, and started our first ever Pre-School Parkour/Freestyle classes to combine the structure of gymnastics with the individuality of Parkour.
I have coached for BGC for 25 years and love it. Long may it continue!!"
The Preschool team and the club rules and policies for members. Click the links below to download your copy for review.
If you would be interested in becoming a volunteer preschool coach at the club please take a look at our job description and email the preschool team for further information