Women's Artistic Gymnastics is the sport of choice for girls who love turning their world upside down, in more ways than one! Women's artistic gymnastics or WAG, uses dynamic power, strength and balance for routines performed on 4 pieces of apparatus….
WOMEN'S ELITE PERFORMANCE
At BGC we have several squads starting with our development squad for girls aged 4-8 showing a great talent early they make up the largest part of our squad entirety. We then have our junior and senior squads, aged 9-21, who are our competition squads. Girls from these squads compete on either one of two pathways each year, Elite or Club. (To be able to compete for national grading you must be 9 years old in that year to be able to compete) Although all our gymnasts are trained for elite, the club pathway is there for those who can't quite complete the required elite skills yet so they can still compete to a high standard for the national competition.  
We also compete throughout the year at club and regional competitions so there are lots of opportunities and experience for everyone! For further information please email anton.angelski@basingstokegym.co.uk  
Women's Artistic Gymnastics provides constant challenge and teach body control, elegance, beauty, coordination and courage.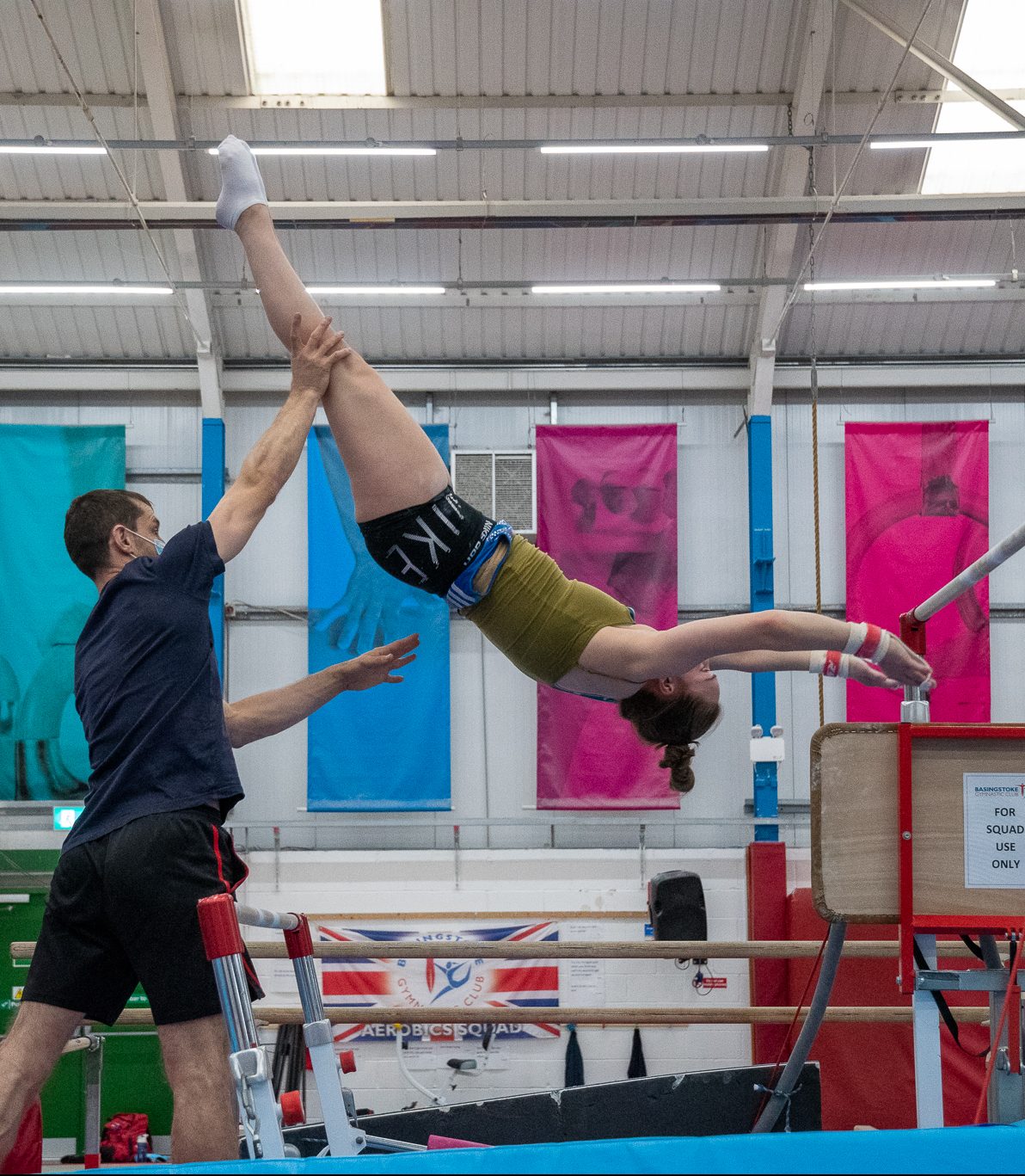 Uneven Bars (UB)
Like the men's parallel bars the Uneven Bars provide double the challenge for gymnasts. 
Swinging and continuous movements are required on this apparatus. Routines typically include movements in both directions as well as above and below the bars. Elements with twists and somersaults with multiple grip changes and high flight often are awarded with the highest scores. Like men's horizontal bar, the wind up and dismount is often the most exciting part of the routine. 

Balance Beam (BB) 
Perhaps the most precarious piece of apparatus for girls, the beam stands 1.25metres from the floor, is five metres long and if that was not posing enough of a challenge, is only 10cm wide. That is the width of your average house brick! 

A beam routine is an exercise in precision with no room for error. The gymnast performs a combination of acrobatic elements, leaps, jumps, turns, steps, waves and balance elements. These can be done standing, sitting or lying on the beam. It is a requirement that the gymnast uses the entire length of the beam, with routines concluding often with a series of acrobatic elements off the side or end of the beam.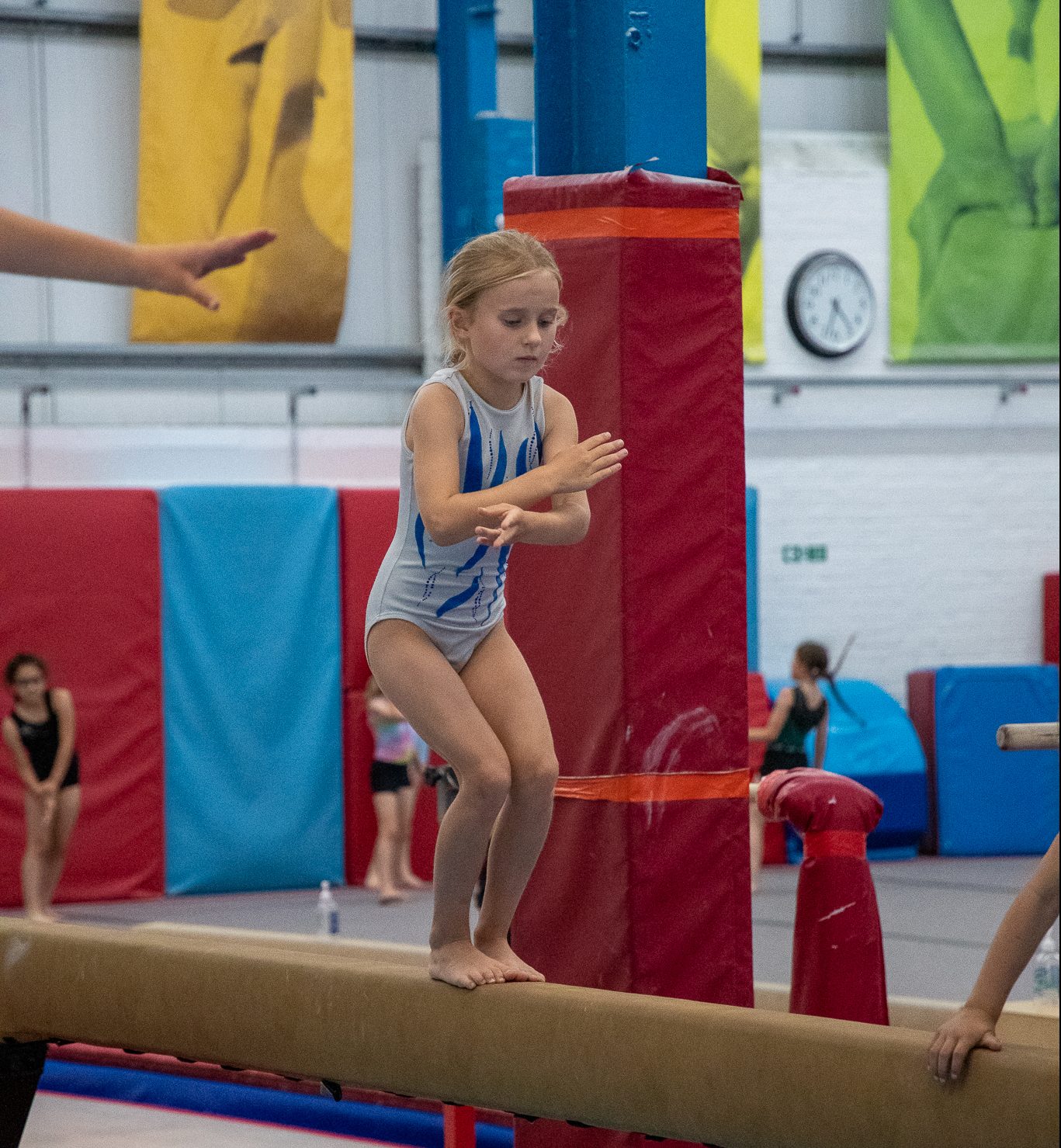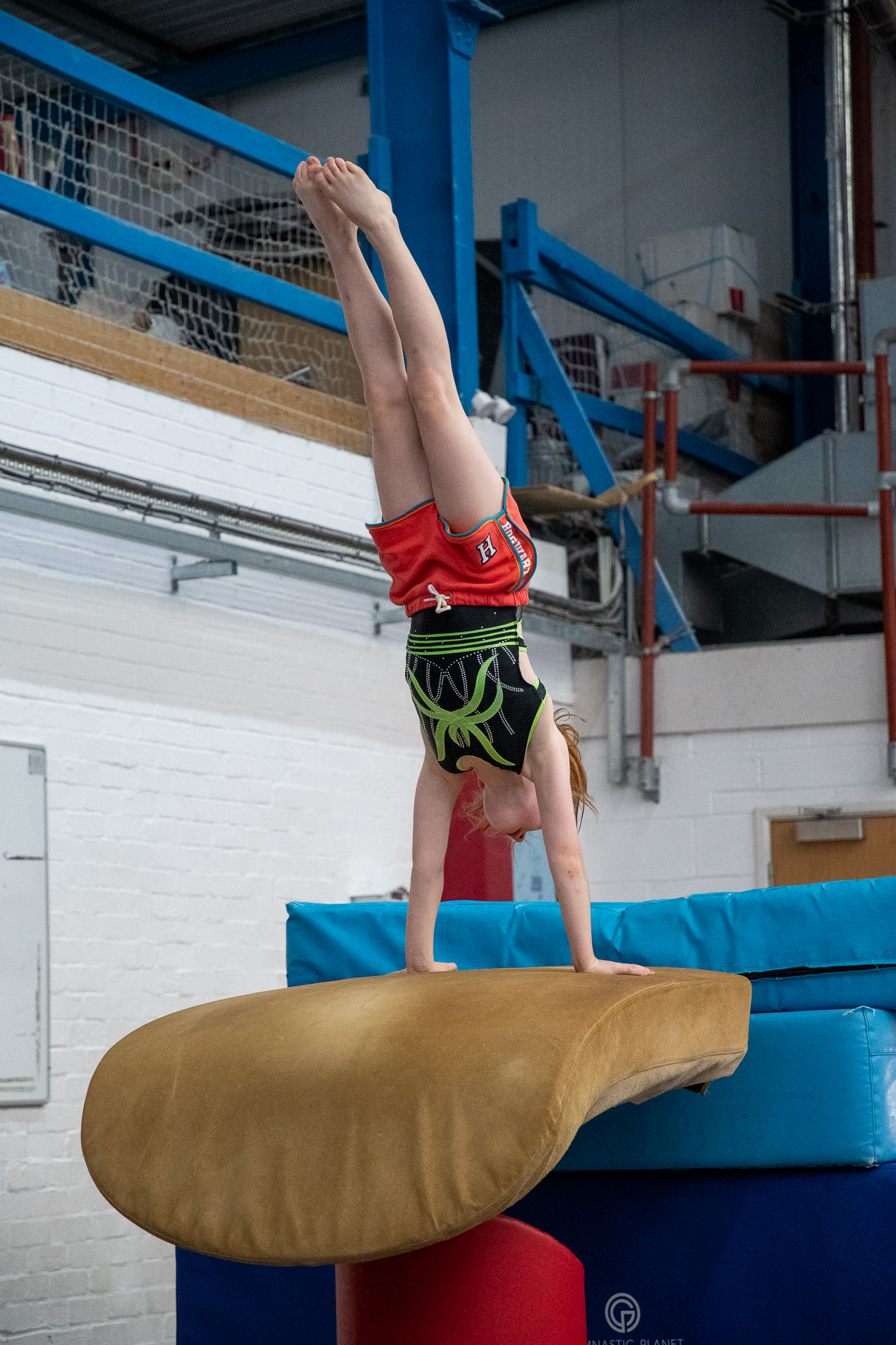 Vault (VT) 
Gymnasts approach the vault from a 25metre run, transfer their speed to the springboard and seek a quick hand placement to the table. From here the gymnast uses internal spring to launch themselves vertically for a combination of somersaults and twists. A good vault should land at least 2metres from the table and include no steps on landing
Floor Exercise (FX)
The floor exercise allows the gymnast their moment in the spotlight and is considered by many to be the most expressive piece of women's apparatus. 
 
A floor routine, always accompanied by music, includes a combination of dance movements and sequences interspersed with a variety of tumbling and acrobatic elements. The whole floor area must be used in the routine with clear variances in mood, tempo and direction. Individuality, originality, and artistry of presentation are the key ingredients of a great routine.