Our Parkour class is a fun and exciting class, great for adventurous children who like to be creative with movement within a structured and safe environment. Working towards our Medal Scheme
WHAT'S PRESCHOOL PARKOUR?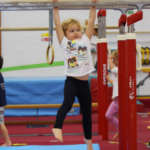 Gymnastic and Parkour skills are taught and then practiced on our fun circuits.  Speed is encouraged!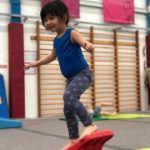 Mixed apparatus is used to create fun classes and encourage imagination.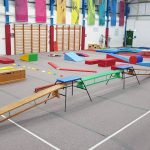 As children progress the circuits change to encourage more individuality and imagination.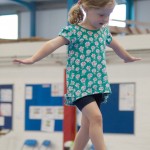 A mix of gymnastics and parkour is taught alongside warm-up games, stretches and movements.      
Your Preschool Team leading the playgym sessions. to keep your little ones active, engaged and having fun!
"As a parent and ex-gymnast I decided to volunteer as a coach at BGC. I started with girl's general gymnastics and then became a men's coach. I went on to become a Pre-School and Baby coach, and started our first ever Pre-School Parkour/Freestyle classes to combine the structure of gymnastics with the individuality of Parkour.
I have coached for BGC for 25 years and love it. Long may it continue!!
"
"I've been a coach for the past 11 years.  I have been a coach at Basingstoke Gymnastics Club for 5 years.  I was a competitive gymnast in Women's Artistic Gymnastics discipline.  Being an ex-gymnast I have a passion for gymnastics and I coach from babies all the way up to our disability adults. 
I love coaching all the different levels, from preschool to my WA squad and seeing each child reach there full potential.
"I am an elite Aerobics gymnast at Basingstoke Gymnastics Club.  I have medalled at regional, national and international competitions.  I achieved gold at British and came 9th at Europeans and 2nd at the Lithuanian Open.  I have been coaching for 5 years working closely with our Performance Development Program as well as Aerobics and in Preschool.  
I am extremely passionate for gymnastics at every level.  Watching children develop and grow.  I am so excited about my future at BGC.
The Preschool team and the club rules and policies for members. Click the links below to download your copy for review.
If you would be interested in becoming a volunteer preschool coach at the club please take a look at our job description and email the preschool team for further information
Basingstoke Gymnastics Club, Stephenson Rd, Basingstoke, RG21 6XR.
info@basingstokegym.co.uk
Registered Charity 1050805