Perfect for our Pre-school beginners! Our fun themed structured lessons are suited for all ages 18 months - 4 years, learn basic shapes and skills. Working towards our Badge Scheme.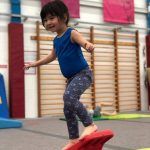 We use lots of different apparatus to have fun in our structured classes.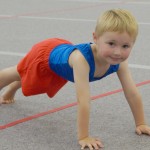 Correct gymnastic shapes and skills are taught to our youngest members.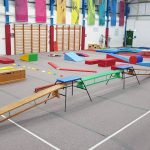 All the apparatus in the gym is used to make exciting circuits.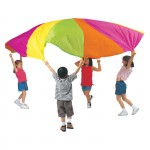 Lots of different hand apparatus is used to help co-ordination.     
Your Preschool Team leading the playgym sessions. to keep your little ones active, engaged and having fun!
"As a parent and ex-gymnast I decided to volunteer as a coach at BGC. I started with girl's general gymnastics and then became a men's coach. I went on to become a Pre-School and Baby coach, and started our first ever Pre-School Parkour/Freestyle classes to combine the structure of gymnastics with the individuality of Parkour.
I have coached for BGC for 25 years and love it. Long may it continue!!
"
"I am an elite Aerobics gymnast at Basingstoke Gymnastics Club.  I have medalled at regional, national and international competitions.  I achieved gold at British and came 9th at Europeans and 2nd at the Lithuanian Open.  I have been coaching for 5 years working closely with our Performance Development Program as well as Aerobics and in Preschool.  
I am extremely passionate for gymnastics at every level.  Watching children develop and grow.  I am so excited about my future at BGC.
The Preschool team and the club rules and policies for members. Click the links below to download your copy for review.
If you would be interested in becoming a volunteer preschool coach at the club please take a look at our job description and email the preschool team for further information
Basingstoke Gymnastics Club, Stephenson Rd, Basingstoke, RG21 6XR.
info@basingstokegym.co.uk
Registered Charity 1050805