All gymnasts are different, whether a gymnast shows outstanding flexibility or huge amounts of power; we will ensure talent is not wasted. Please see below what we have to offer and what each discipline needs in order to produce our top elite performers
We have several squads here at BGC starting with our development squad for boys aged 4-7 showing a great talent early they make up the largest part of our squad entirety. We then have our junior and senior squads, aged 8-21, who are our competition squads. Boys from these compete on either one of two pathways each year, Elite or Club. (To be able to compete for national grading you must be 8 years old or above on the 1st of January to be able to compete that year) Although all our gymnasts are trained for elite, the club pathway is there for those who can't quite complete the required elite skills yet so they can still compete to a high standard for the national competition.  
We also compete throughout the year at club and regional competitions so there are lots of opportunities and experience for everyone!
Men's Artistic Gymnastics or MAG is about strength, power, balance and stamina. This is because within the discipline Boys/Men compete over 6 apparatus: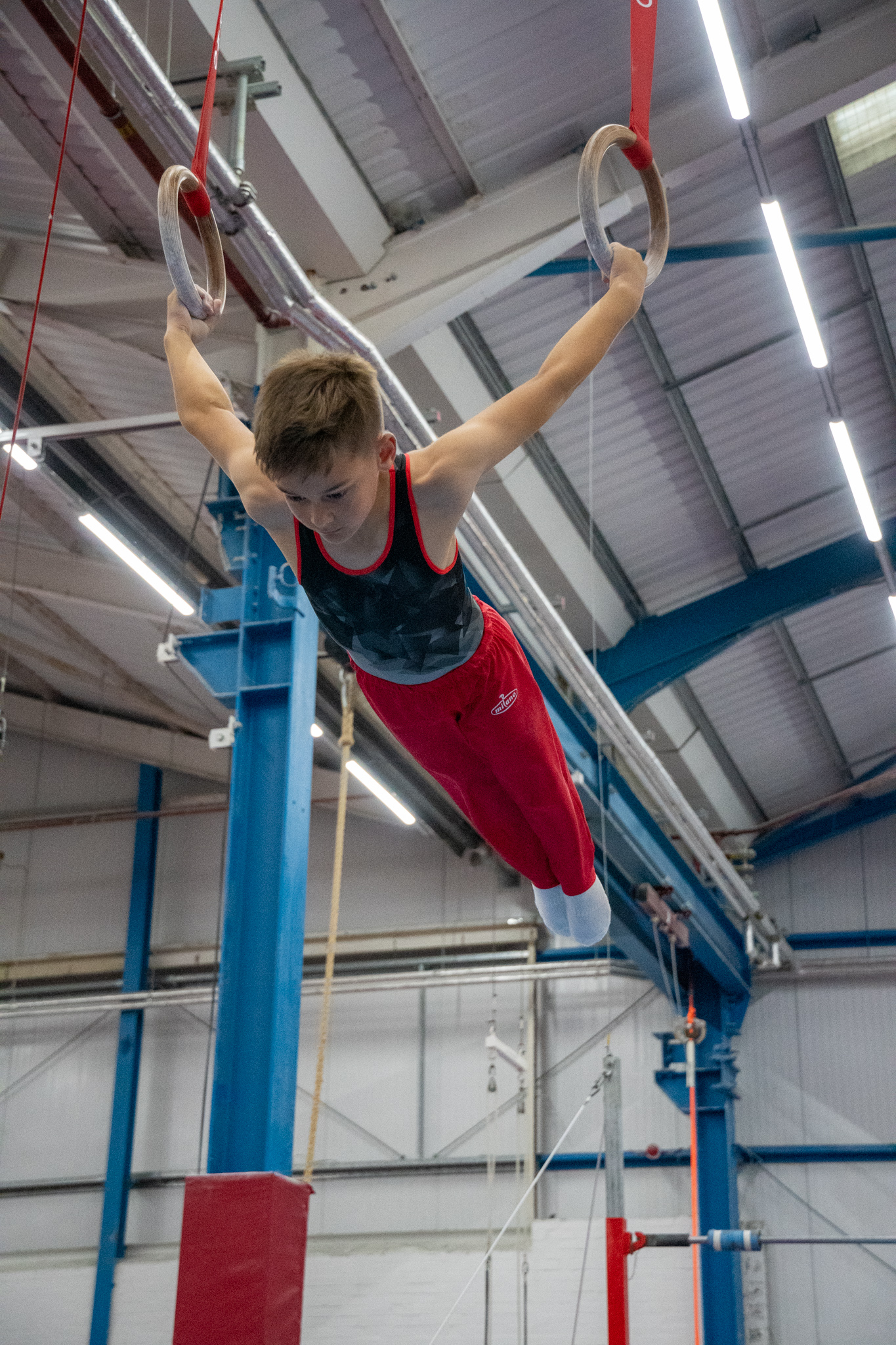 Rings 
This apparatus is all about Strength and holding static strength positions such as the famous crucifix.  Having said that it also requires the gymnast to stay incredibly supple in the shoulders to still be able to perform the swinging elements. 
High Bar 
Most gymnasts would say this is the most exciting piece of apparatus and that's because the highest-level gymnasts perform exhilarating skills where they release grip of the bar, perform multiple somersaults and twist and then catch the bar again continuing into their swing.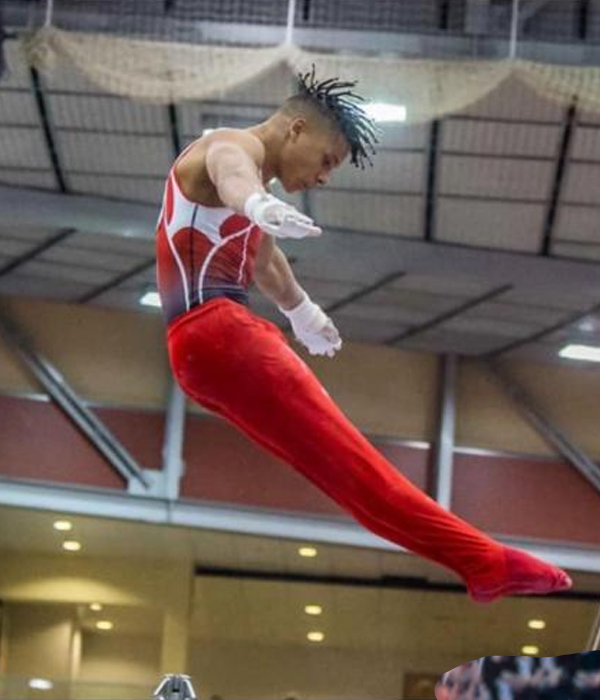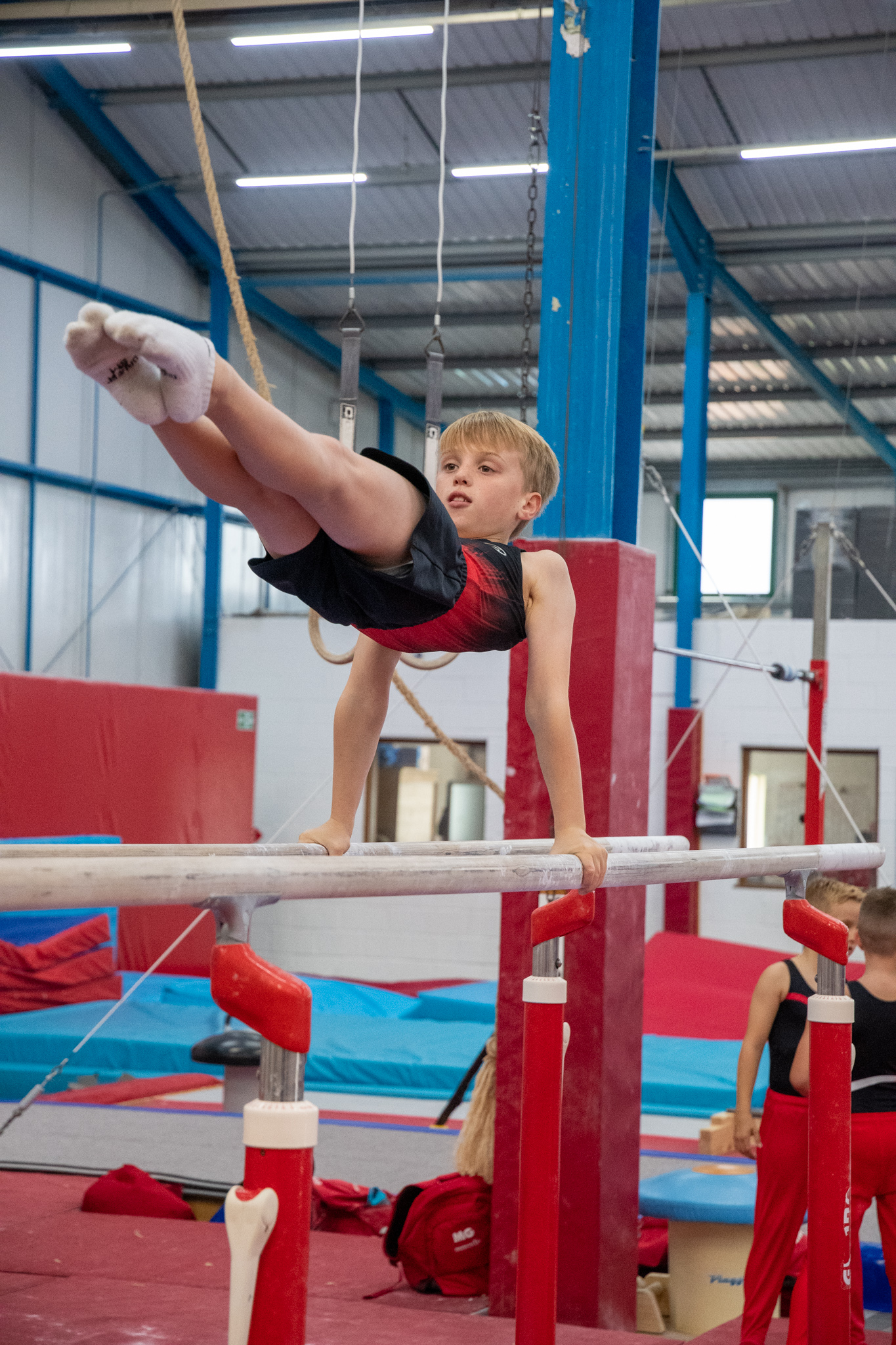 Parallel bars 
This piece of apparatus requires the gymnasts to perform skills in support on top of the bars, in hang underneath the bars and some elements on their upper arms. A gymnast will develop a strong grip and a very stable handstand whilst learning how to perform on the parallel bars. Skills that the gymnasts on the Pommel and the High bar will help them also develop some of their skills on the parallel bars. 
Vault 
The vaulting table is stationed at the end of a 25-metre run up. Vault requires the gymnast to do a fast run up to the vault and then jump off a springboard to the propel them onto and very quickly off the vault into a safe landing. (Although at a younger age the vault is substituted for a crash mat)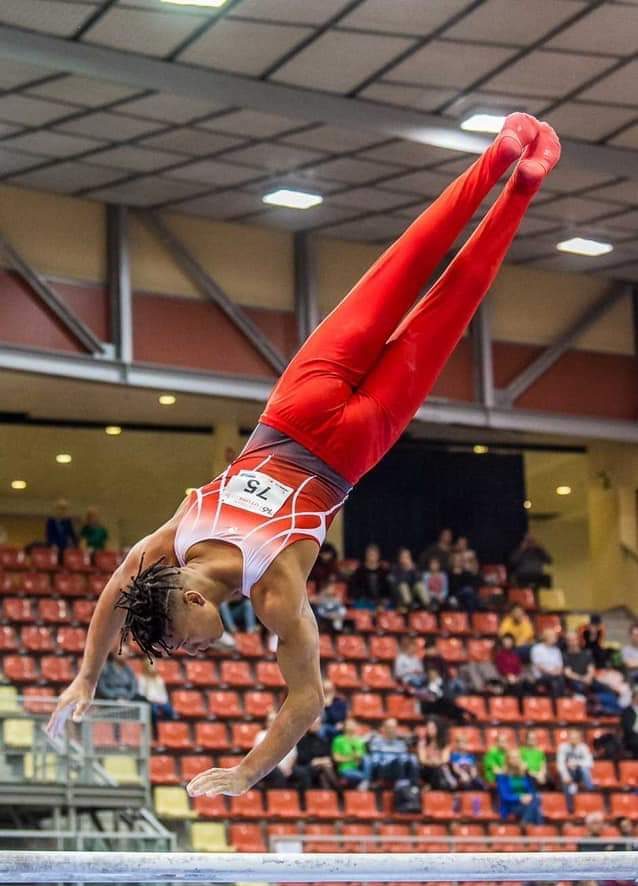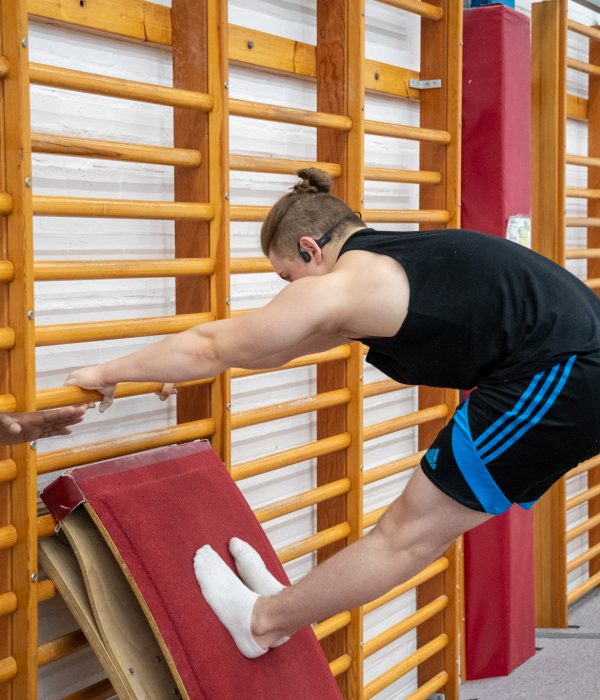 Floor 
A Floor routine is mainly made up of tumble passes generally forward, Backward and occasionally sideways somersaults, flicks and handsprings. There is also a non-acrobatic elements to be added so gymnasts can show balance and strength. 
Pommel 
A pommel horse routine comprises of double leg circles, flair elements and single leg swings called shears. This apparatus takes a long time to master and requires a lot of patience compared to some of the other apparatus but within the UK we have been lucky in recent years to have some great specialist in louis smith and Olympic gold medallist Max Whitlock MBE.